TOP 5 Mother's Day Gift Ideas during MCO 2020
管制令期间可以送妈妈什么礼物好呢?这段期间我们还是不适合在外用餐,就算可以也会不放心。不过,就是这么特别的一年,我们可以给妈妈一个难忘的母亲节哦。
虽然今年Ezy Fresh Bite 不能帮助你为你妈妈送上健康礼物可是我们也很希望你们能够为你们的妈妈制造一个难忘和特别的母亲节感激妈妈的关爱和付出尤其这段期间要为孩子们每天煮3餐,真是不容易呀!
What to gift mother this year since we all have to quarantine ourselves at home especially some are not stay with mum?
We are not even allow to gather too much people and dine in the restaurant.
Even we are allowed to dine in, we can't even stay longer and we need to worry about the health care. It is still feel safer to stay at home together with mum or give a surprise to her appreciate her help especially cooking for 3 times a day for the last 47 days. It is definitely not an easy task to cook 3 dishes a day for the whole family not even include the household yet.
We feel sorry that Ezy Fresh Bite this year didn't come out any Mother's day gift package as we are still closed for business during MCO period.
BUT, we are happy to share you some mother's day gift ideas in this special year of 2020.
Idea no.1
[Tamjelly Beautiful Artistic Handmade Jelly Flower Dessert]
[Tamjelly 华丽的纯手工制作果冻花甜品]
Price started from RM 38 and above.
They provide delivery service.
They are not only beautiful but also taste very delicious.
No preservatives and natural ingredients so children and elderly are safe to eat.
The sellers are also parents of 3 kids therefore they definitely will give the best to their customers just like to their kids.
Please direct contact them if you are interest to order. Please hurry if you interest to order as they are freshly made for you once you have confirmed your order.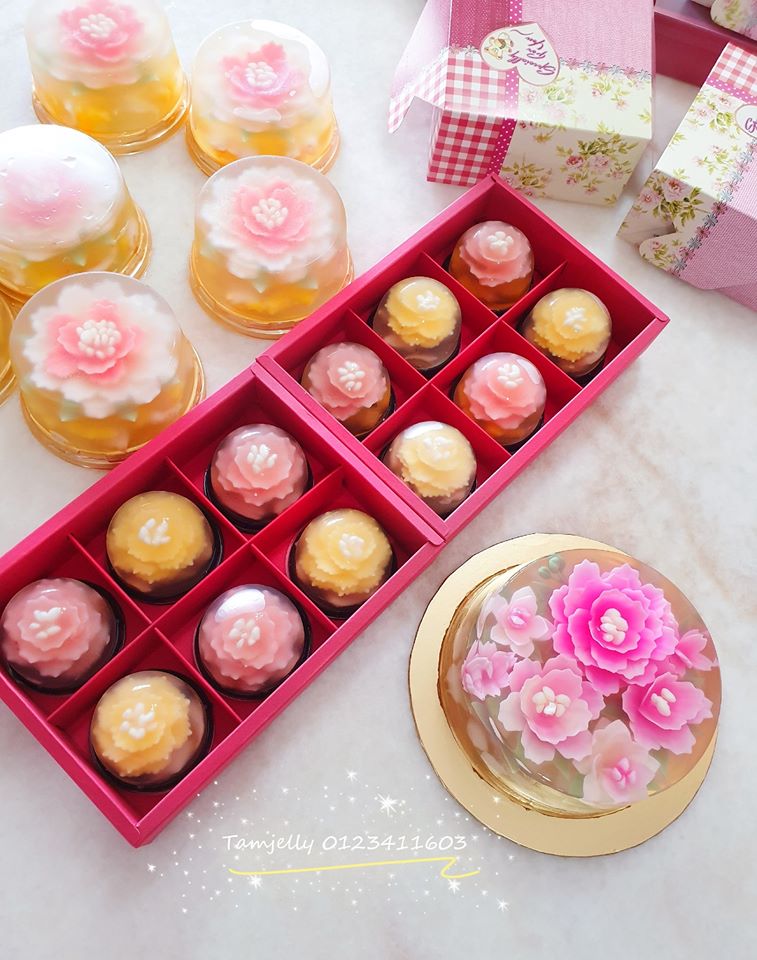 whatsapp number: 012 3411603 Tamjelly
Facebook: https://www.facebook.com/Tamjelly-255998741087963/
Instagram IG: https://www.instagram.com/tamjelly.my/
Idea no. 2
[Lovely Fresh Flowers from Tailored Floral]
[Tailored Floral 专业时尚花艺]
If you have never send your mum a bouquet of flowers before like me, it's time to send her one in this special year. I think no woman don't like flowers even they say "dont waste money la, ah boy/ ah girl." I can't imagine how would this world be if without flowers in this world. Flowers has magic to make one happy without saying too much. Send her flowers this Mother's day I believe they will smile like kids you never seen before.
I like to recommend you Tailored Floral. They are not just have variety of choices like bunch (means you can put in vase direct to keep fresh), bouquet and box, as well as different types of flowers like roses, baby breath, sunflowers, carnations and etc. BUT, the most favor part I love about them is they have very kind and caring heart in a way they do business. MCO has been given them a lots of challenge but this do not stop Tailored Floral from helping Cameron Highlands farmers whom have lost millions and thousands of flowers went to waste.
Here you go, some of their Mother's Day package. So sweet looking.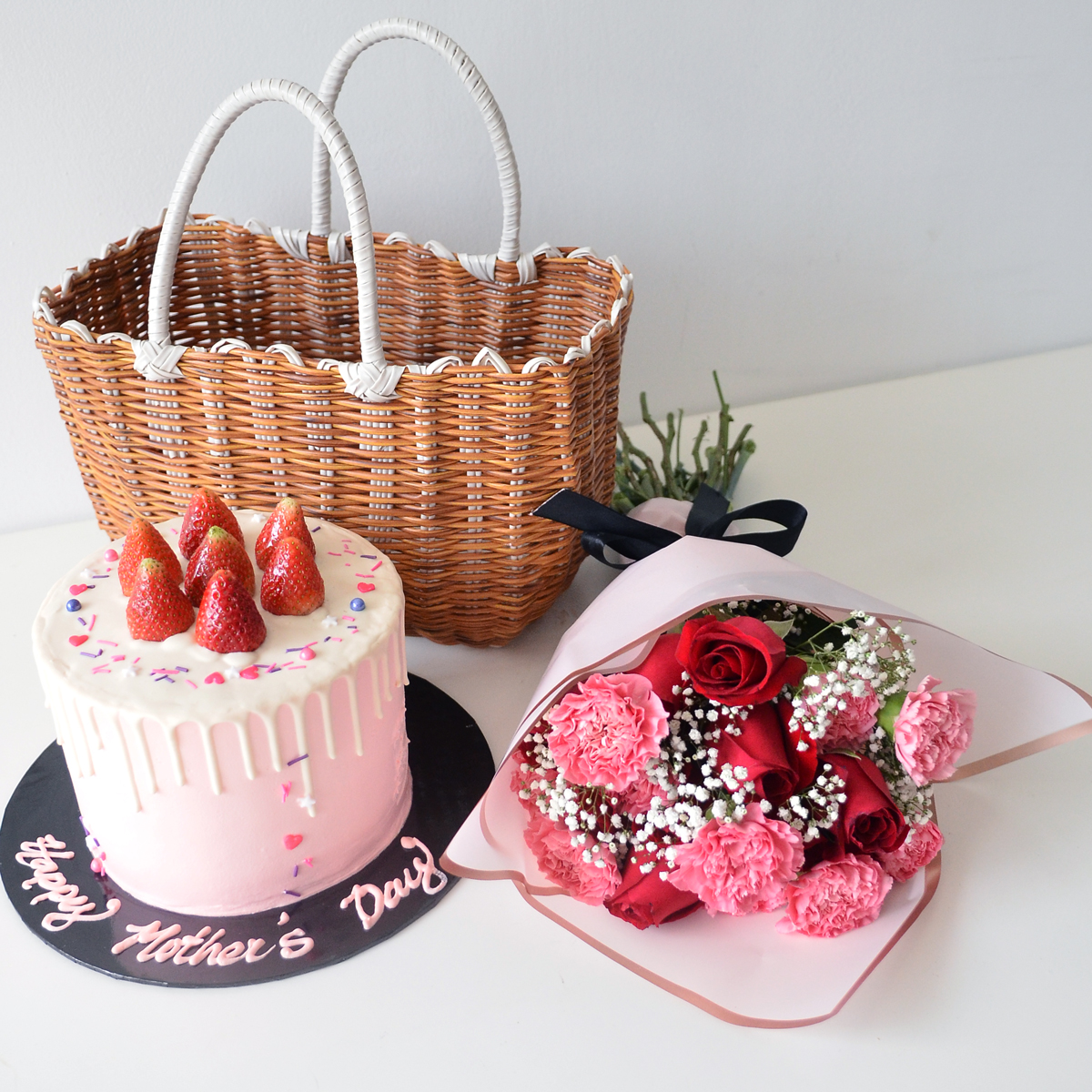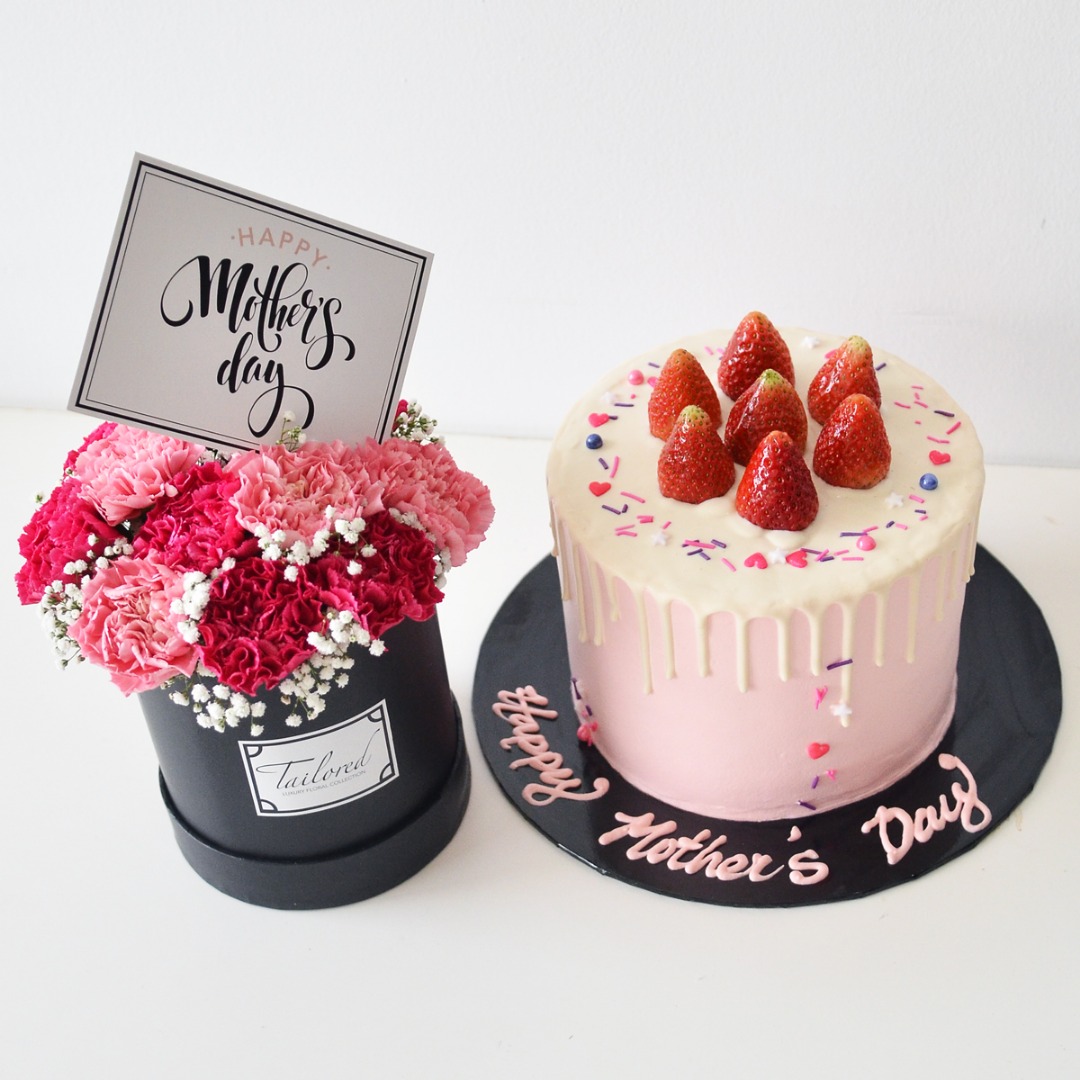 They do sell their flowers from lazada.
You may visit their pages as well.
https://www.lazada.com.my/shop/tailoredfloral
Facebook: https://www.facebook.com/tailoredfloral/
Instagram IG: https://www.instagram.com/tailoredfloral/
Idea no 3.
[Agrofresh Fresh Vegetables Delivery]
[Agrofresh 新鲜蔬菜外送]
During MCO, one of the most demand thing is fresh vegetables for every meal. You may consider to buy her a box of fresh vegetables especially if she like me also vegetarian. Although I have not yet order from this company before but my friend did and she said she ordered twice and they were really fresh.
If you prefer more essential thing as gift and don't mind for packaging, giving fresh vegetables is one of the good idea especially during quarantine period. Agrofresh have been doing very good at offering this meal kit and ready to cook package as they prepare the vegetables set you require to cook for certain dishes eg tom yum soup which I think is a brilliant and caring idea giving people convenience and idea of cooking.
Please visit their pages for more information.
https://agrofresh.oddle.me/en_MY
Idea no. 4
[Tiny Greens produce Microgreens with delivery service]
I just found out this Tiny Greens recently and I think this business idea is super cool and creative. This idea is very good for the environment and people health too. We do need more this kind of business that promote healthy environment. After Covid-19, we realize how important is health care, without health, don't even think about business.
The coolest part is like we eat what we plant. Looking at the microgreens we plant is so refreshing and relax. I think this is a very creative gift as for mother's day. She can just cut the fresh microgreens and make salad.
According to Tiny Greens, the microgreens have No pesticides, no chemicals and grown with organic practices.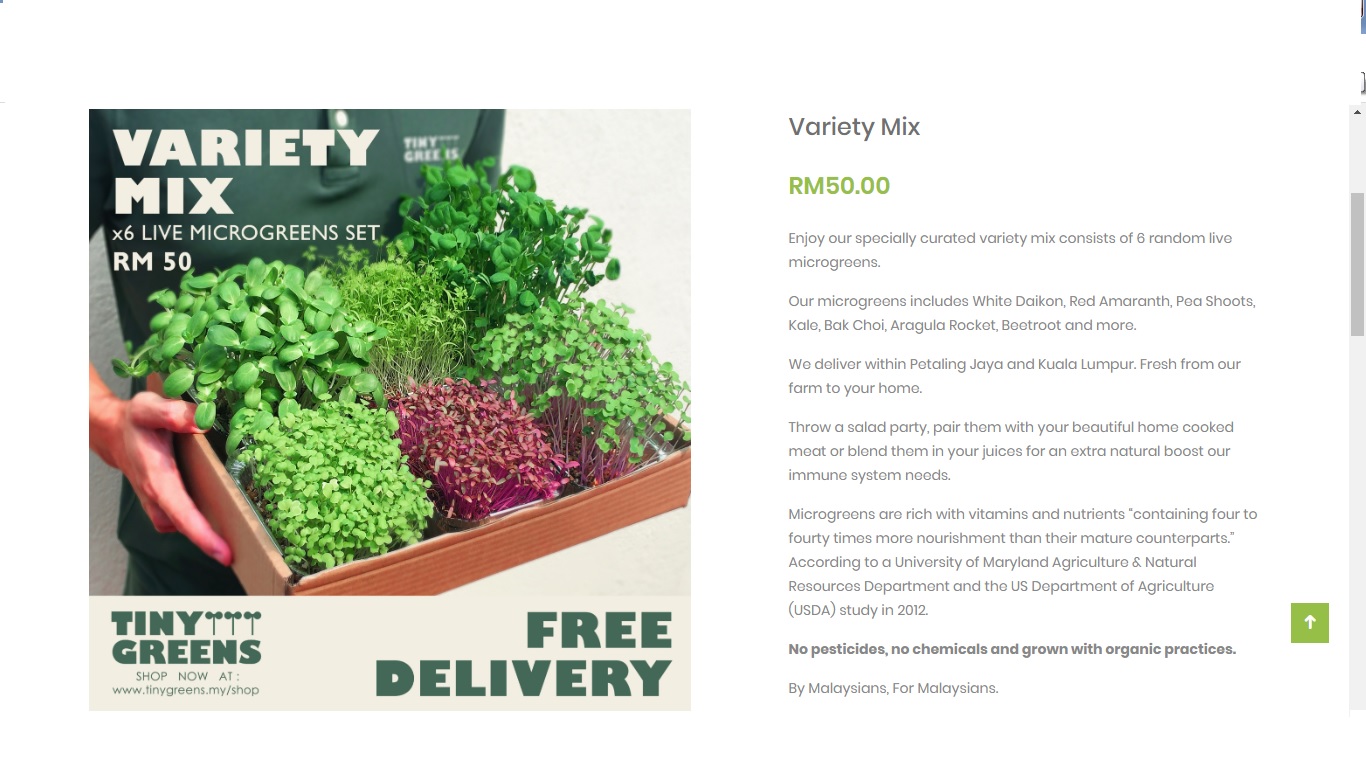 Idea no. 5
[Home cook & Home made dessert]
What else better than daughter/son cook for mother? I think your mom would be so surprise especially you have never cook for her before. It is so blissful to have someone cook for you. But, please make sure you clean up the mess too after cooking otherwise your mama will not gonna happy too. I would suggest some very easy recipe that people not really cooking like me also can make a wonderful meal. Recently, Army Base Stew, Budae Jjigae [部队锅] is one of the wanted yet easy cooking meal. At first, I thought my parents wouldn't like it but I still give it a try as I think they should try something special. End up, my mum superb like it. Since I am vegetarian so I would just put all kind of vegetables and mushroom in the pot, you may put your prefer ingredients.
Another one you may consider is dessert, I have just successfully bake a chocolate cakes with only 4 ingredients - cookies, milk, baking powder and Nutella. It is so yummy and so easy to make. My family all like it.
I hereby share with you the recipes that I learnt from these two Youtube videos.
Army base stew by Stephie's Kitchen
Chocolate Cake by Emma's Goodies
Below picture is the cake I made it for my mom as mother's day gift I learnt from Emma's Goodies while the beautiful flowers from Tailored Floral.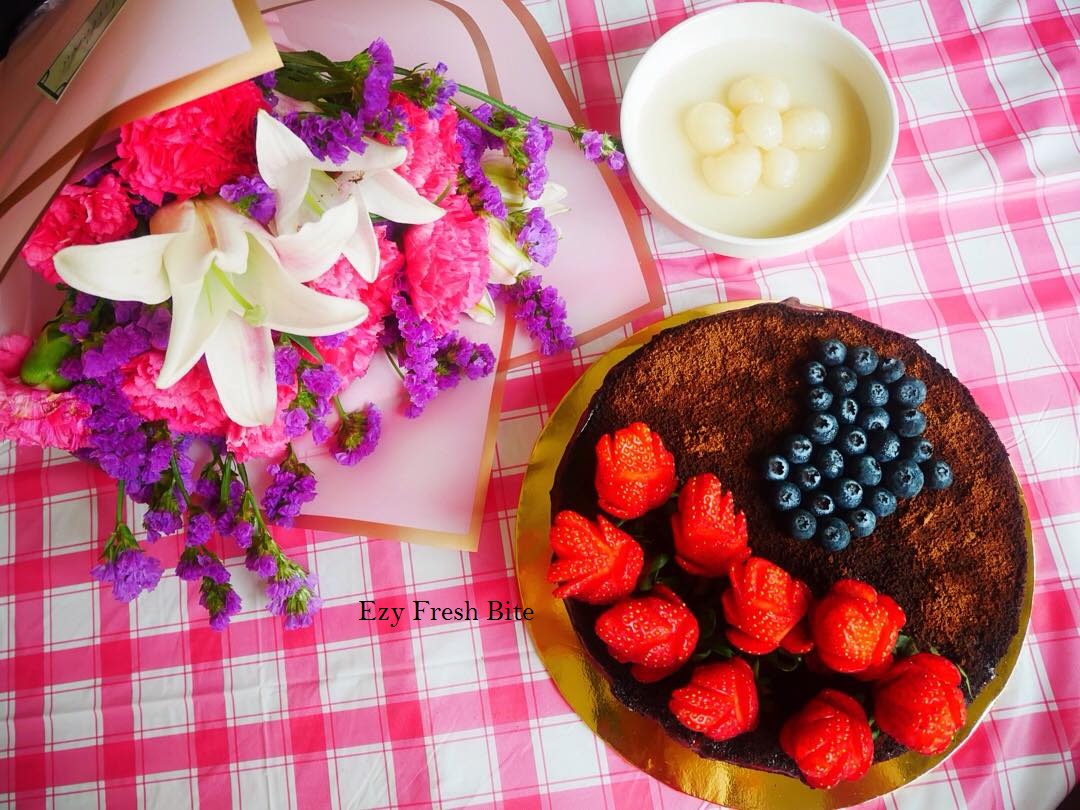 These are my Mother's day gift ideas top 5 list to share with you.
There are two of them will be in my mother's day gift list for this year 2020 too. :)
These are my honest ideas, we didn't claim any advertise fees to write for them. Therefore, anything please direct contact them ye.
Ezy Fresh Bite hereby wish you all have good health and a wonderful mother's day celebration with your mothers or yourself as a mother.
Have a fruitful day! Stay safe & be positive for our future.
#mothersday2020 #happymothersday #giftforher #giftformom #thankyougift